Aptitude Test Trainer
2100 questions on the go.
Prepare for your test on the bus, while waiting at the dentist, bored at a family get-together or at any other time you'd like.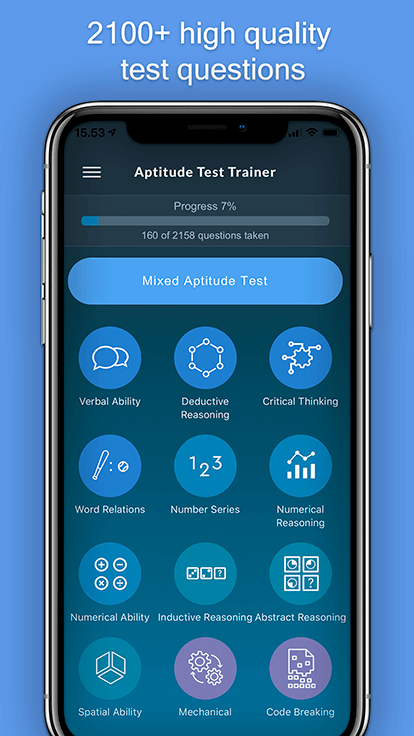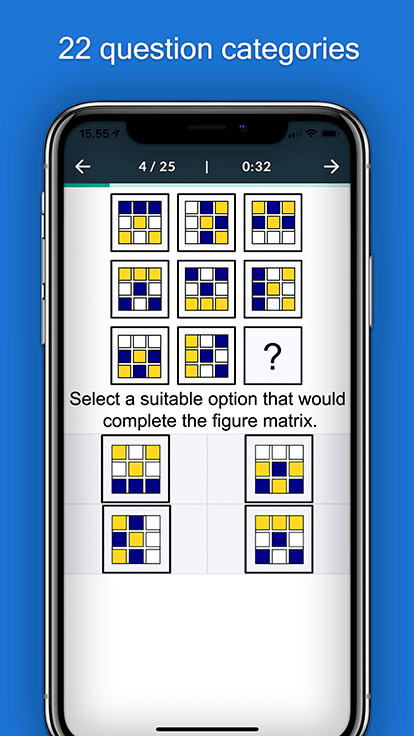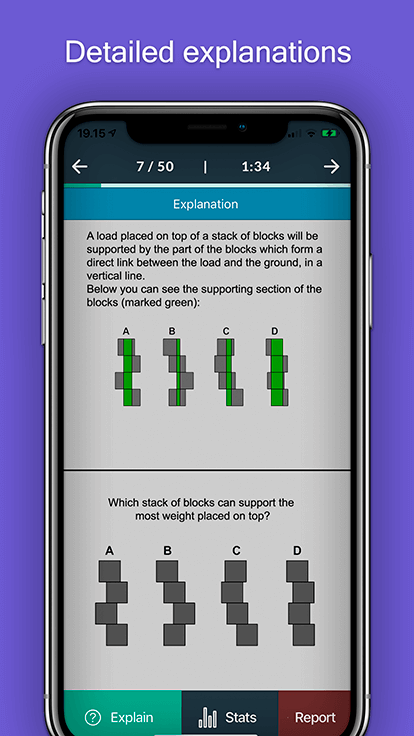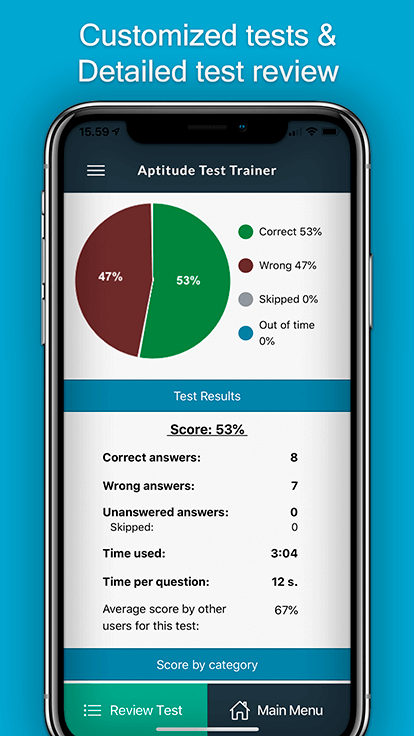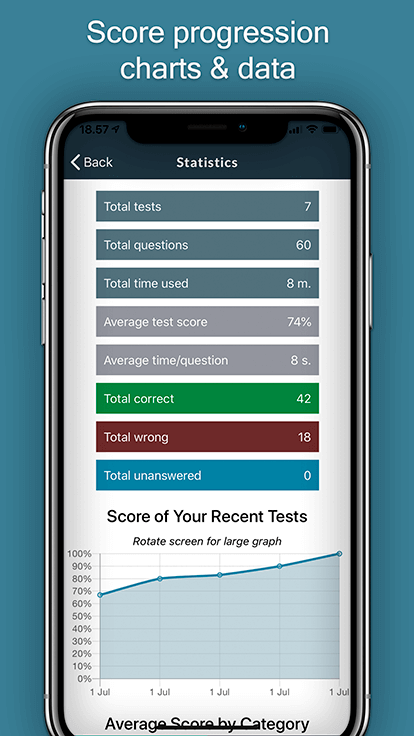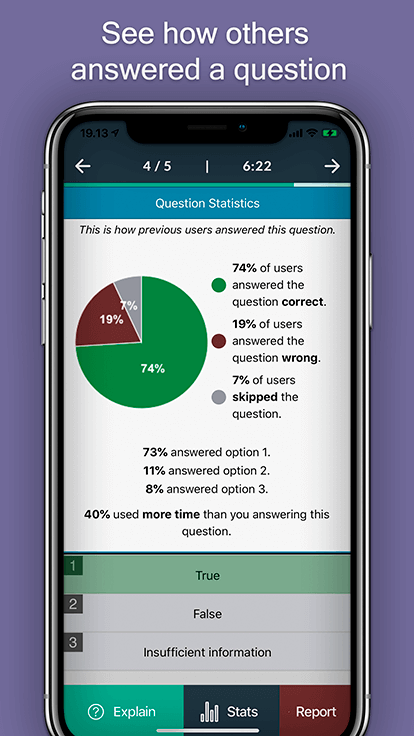 The Aptitude Test Trainer allows practice of 2100 questions divided into several categories.

After each practice session your results with score are displayed, now you can review your answers and read a detailed explanation of almost every question.

Your results are stored so that you can follow the progress of your training.

YOU choose how to prepare:

Select practice or test mode
Choose one or more categories to train in
Select the number of questions
Start your preparation!
Features:
Detailed explanation of the correct answer
2100 different questions
Customized tests
Score progression chart
Answer statistics
Two modes of training
Advanced algorithm allows for randomized questions and avoids the repetition of questions
Compare your scores with others
Test History. Retake or review previous tests.