Verbal Aptitude Test
Verbal Aptitude is the ability to use the written language and to understand concepts presented through words.
Verbal aptitude tests can be many different things: They can assess a person's ability to spell words correctly, use correct grammar, understand word meanings, understand word relationships, and/or interpret detailed written information.

What questions can I expect?
There are several types of verbal aptitude test questions, the most common questions are divided into ten categories. Click a category to learn more.

Where are Verbal Aptitude tests used?
Employers tend to use the tests evaluating practical verbal skills (Grammar & Spelling, Vocabulary, and Verbal Comprehension) when assessing for administrative roles, and the reasoning and deduction type of questions (Critical Reasoning and Verbal Reasoning) when assessing for graduate and management roles.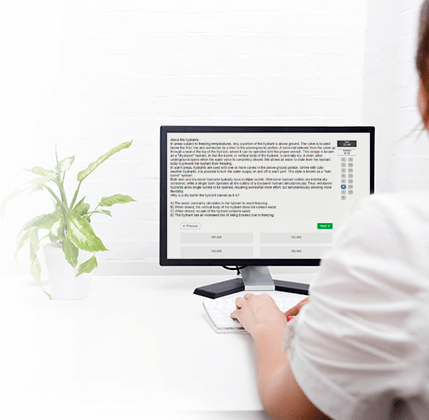 Practice Verbal Aptitude Test
Try a free mixed Verbal Aptitude Test.
This free practice test contains 15 test questions and has a time limit of 10 minutes.

Would you like to improve your test score? Practice smart with a Test Prep Account.
Practice on 950 Verbal Aptitude questions with detailed description and score statistics.
The many features of a Test Prep Account:
Preparation software developed under a didactic and methodical perspective
High-quality practice test questions
Clearly explained solutions
Accessible on all devices
Detailed score data and progression charts
Reference scores to compare your performance against others
Training Assistant
Practice mode (feedback after every question and no time limit)
Learn more or sign up now to get instant online access 24/7 to your personal Test Prep Account.