Aptitude Tests
Aptitude tests are used to determine an individual's ability/potential to succeed in a certain task, with no prior knowledge or training. Aptitude tests can be used in school exams and are frequently used as part of a pre-employment assessment.

Employers use aptitude tests to help them make the right hiring decision; aptitude tests are a proven tool used to identify those who are best equipped to carry out any given role.
Aptitude tests can be held as an adjunct to an interview, or online, in the comfort of your own home.

The good thing about aptitude tests, besides the fact that they are a great way of improving your thought processing and memory skills, is that you can prepare for them. Read more about the different types of aptitude tests by clicking the categories below and try our free practice tests.

There are thousands of aptitude tests out there – we have divided the most common aptitude tests into categories below. Click to learn more and to try a free practice test.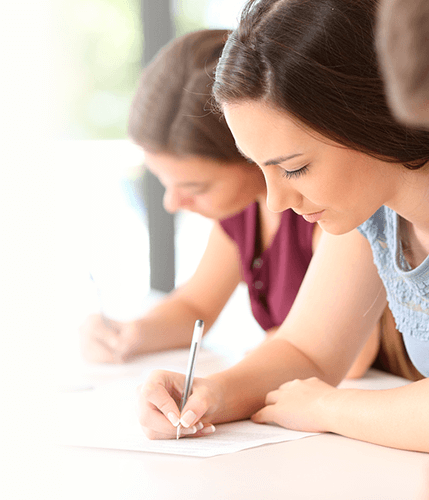 Simulated Cognitive Ability Test

Want to know how you will perform on a cognitive ability test? Try our free test and find out.

Would you like to improve your test score? Practice smart with a Test Prep Account.
Practice on 2500 aptitude test questions with detailed description and score statistics.
The many features of a Test Prep Account:
Preparation software developed under a didactic and methodical perspective
High-quality practice test questions
Clearly explained solutions
Accessible on all devices
Detailed score data and progression charts
Reference scores to compare your performance against others
Training Assistant
Practice mode (feedback after every question and no time limit)
Learn more or sign up now to get instant online access 24/7 to your personal Test Prep Account.