Criteria Test Prep Account
Preparation can be the difference between passing and failing your test. Give yourself the best preparation possible with membership access, your personal Test Prep Account.

Prepare with us - Pass your test - Get the job.
Criteria Test Prep
Test preparation materials specifically designed for:
Criteria Cognitive Aptitude Test (CCAT)
Universal Cognitive Aptitude Test (UCAT)
Criteria Basic Skills Test (CBST)
Only $29
6 month access
Get Access Now
One-time payment only
Not automatically renewed.
---

Money Back Guarantee

Secure Payments

Friendly Support
What you get
95 CCAT practice tests:
400+ verbal questions
200+ math & logic questions
300+ spatial reasoning questions
Four full-length CCAT simulations


64 UCAT practice tests:
200+ numerical reasoning questions
300+ spatial reasoning questions
50 attention to detail questions
70 logic & analysis questions
Four full-length UCAT simulations


51 CBST practice tests:
535 CBST questions
All CBST categories
Four full-length CBST simulations
Clearly Explained Solutions
Simulate the real test
Test statistics
Score progression charts
Compare your performance
Progress reports & Final reportt
Arithmetic Trainer
Math Knowledge Study Tool
Vocabulary Trainer
24/7 access on all devices
Test Prep Account features
Preparation software developed under a didactic and methodical perspective
High-quality practice test questions
Explained solutions
Compatible with all devices
Score data and progression charts
Reference scores to compare your performance against others
Progress reports & Final report
Practice mode (feedback after every question and no time limit)
Get Access Now
---
Criteria Practice Test Questions
Practice with a total of 970 CCAT, 630 UCAT, and 535 CBST test questions. Our test questions resemble those of real Criteria tests.

Study in practice mode with instant feedback on each answer, or simulate real test conditions with our timed tests.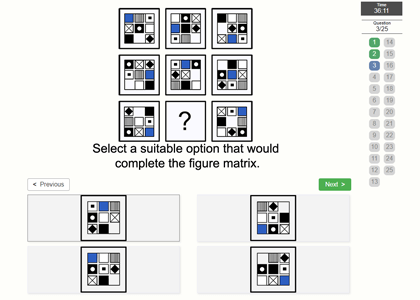 ---
Detailed Explanations
Tired of being told that your answer is incorrect, but not knowing why? With our clear and detailed explained solutions you will not only know why an answer is incorrect, but also gain a significantly higher chance of answering the type of question correctly the next time you face it.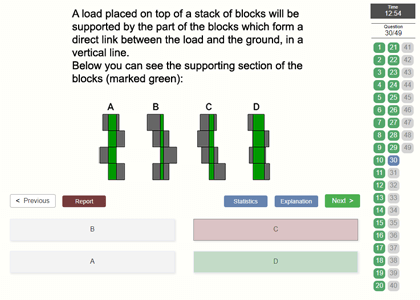 ---
Charts and Statistics
View the Statistics page to see progress and to get an overview of your test statistics.
Throughout the program, you will also receive Progress Reports that will track your progress and highlight your strengths and weaknesses.
With each question's explanation/solution, you can also see how previous users answered the question for comparison.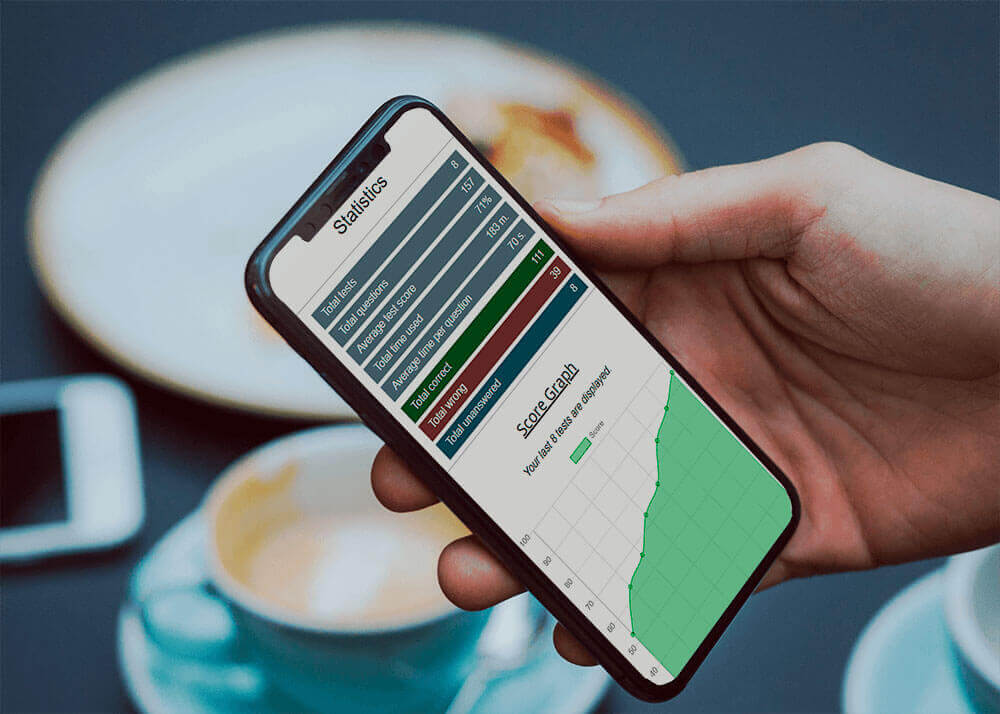 ---
Compare Your Performance Against Others
After completion of a test you may compare your results with that of previous test-takers. This way you no longer have to guess whether you scored well or not.

From statistics of previous test-takers you can see:

Average score for the specific test you took
Average correct answers for the specific questions
What answers others gave for the specific question
How much time others used to answer the specific question
How many skipped the specific question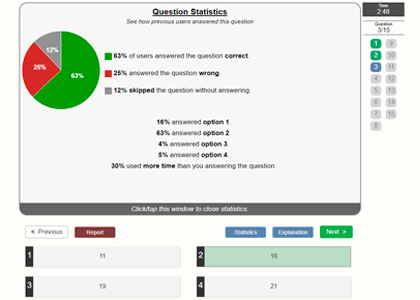 ---
Full-length Simulated Tests
Practice under real test conditions with full-length simulated tests (4 CCAT, 4 UCAT, and 4 CBST tests).
The simulated tests has the same number of questions and time limit as the real tests.
The test questions have been carefully selected to simulate real test conditions as accurately as possible. Use the simulated tests to practice your time management techniques and to evaluate your performance level.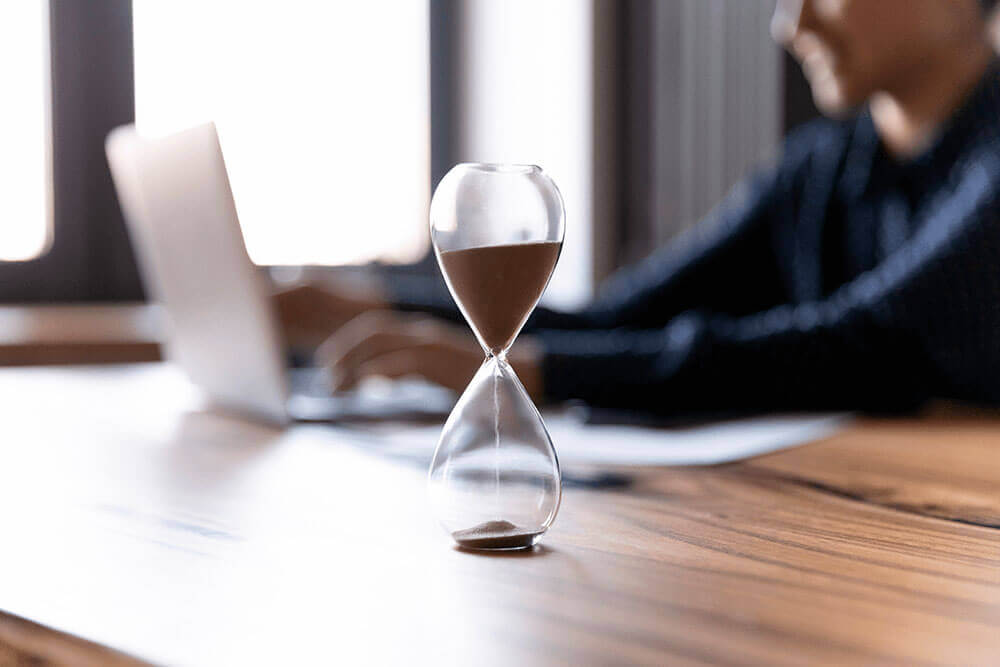 ---
Progress Reports and Final Report
As you prepare for your test, you'll receive progress reports to track your performance and identify areas where you excel and areas where you may need to focus more attention.

Upon completion of your preparation, you'll receive a detailed final report that will offer suggestions on how to improve any remaining weak areas. This report will be a comprehensive summary of your performance throughout your preparation and will help you identify the specific areas that may require additional attention.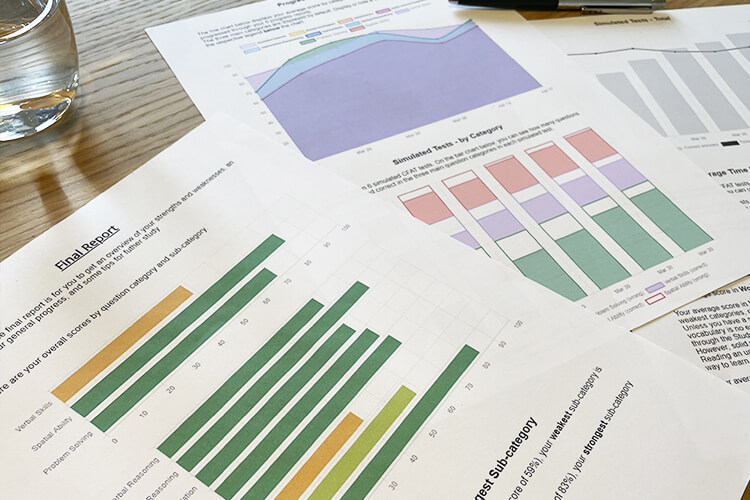 ---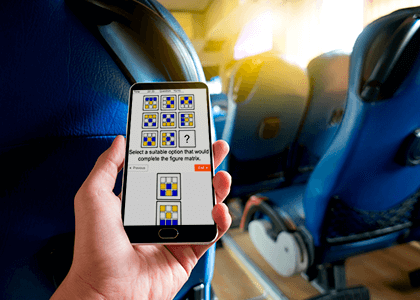 Practice anytime and anywhere
Access your Test Prep Account when at home or on the go. The Test Prep Account is online HTML5 software that can be accessed 24/7 from any internet browser.

The software is compatible with all PC, Mac, iOS, and Android devices.
---
Criteria Test Prep Account
Scoring high on your test will require preparation - we make it easy and effective.
Get Access Now
95 CCAT practice tests
45 UCAT practice tests
30 CBST practice tests
Clearly Explained Solutions
Full-length test Simulations
Test statistics
Score progression charts
Compare your performance
Progress reports & Final report
Math Knowledge Study Tool
Arithmetic Trainer
Vocabulary Trainer
24/7 access on all devices
---