Data Entry Test
Looking for a Data Entry Test for candidate selection? Check our Data Entry Skills assessment.
A data entry test will measure the speed and accuracy at which you type given pieces of data. The data can be anything, here are some examples:
Names
Addresses
Phone numbers
Social security numbers
Company names
Dates
Financial numbers (I.E. $3,230,000)
Vehicle license plates
Data entry tests are used by employers during the recruitment process for clerical and administrative positions. Data entry tests are almost always used during the recruitment of data entry workers and typists.
How to practice
Practicing normal typing tests will help during your preparation, but you will need more to improve significantly. This is because, data entry tests require you to type more numbers and symbols than in a normal typing test. Therefore, you have to practice with long numbers and a combination of numbers and letters.

It is also vital that you learn how to use the numpad effectively.
However, you also need to learn when to use the numpad. I.E. it will not be effective to use the numpad when typing the address "Lattice Corp., 26 Globe Street", since your fingers will need to move all the way to the numpad and back, only to type two numbers. However, if you are to type in long numbers, it is much faster than the normal keyboard.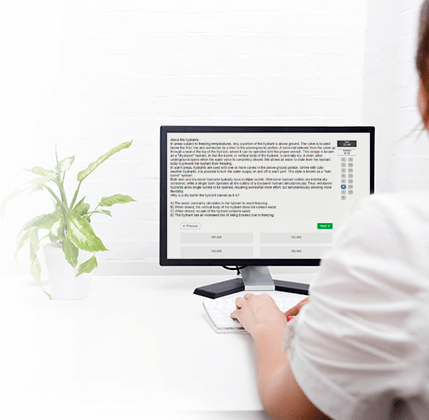 Data Entry Test

Follow the link below to try a free practice data entry test.